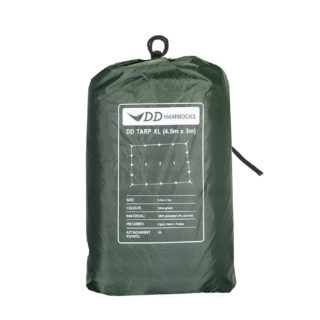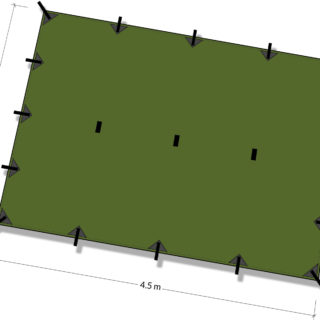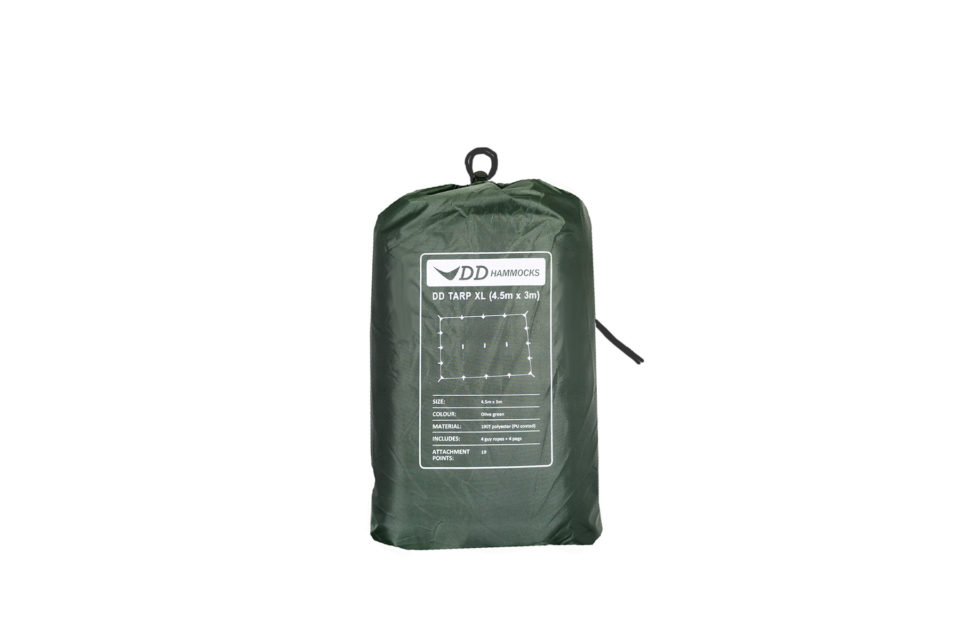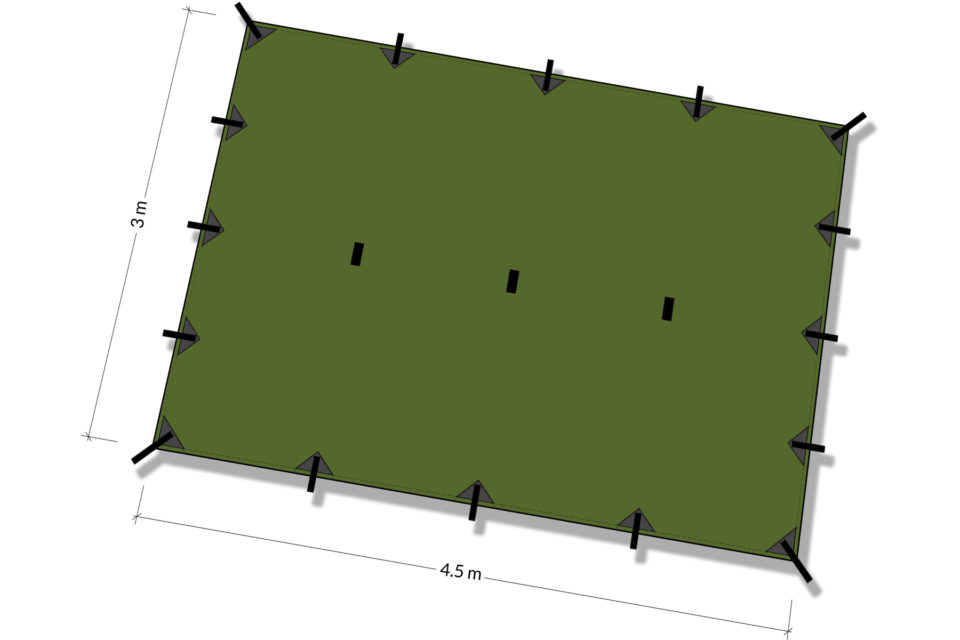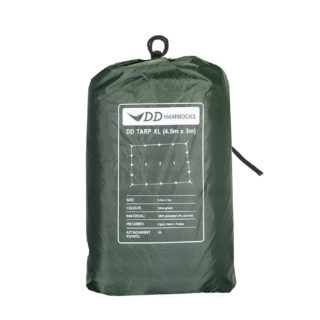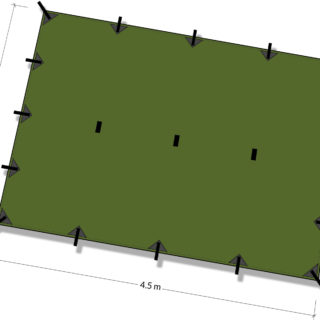 DD 4.5×3 Multipurpose XL Tarp
At a generous 4.5m x 3m, the DD Tarp XL provides ample storm shelter for small groups and solo campers alike. Its 19 reinforced attachment points allow you to set it up in countless different formations – and its uses extend well beyond hammock cover!
Tough and highly versatile
This model is ideal for Scout groups and provides ample living space for survivalists and bushcraft enthusiasts. Take the DD Tarp XL on the trail to shelter you and your team on rest stops, use it to cover two hammocks side-by-side – or simply have it all to yourself!
Cook underneath the tarp on your wild camp, use it as a ground sheet, cover your kayak or touring bike with it, craft it into a tipi-tent… We'll let your imagination complete the list.
These tarps are essential in most sessions of Forest Schools, you've been through your training and learnt how to work with tarps in many different ways.
We recommend DD Tarps due to the superior quality to any other tarps on the market and great value.
Out of stock
Size: 4.5m x 3m
Colour: Olive green
Includes 4 guy ropes, 4 pegs and a small stuff sack.